| Tutorial Description |
INTRODUCTION

| This is a tutorial created by 3D artist Han Yang and exclusively released on www.Yiihuu.com.
The Lander was a short film that Han Yang spent a year to complete.
In this tutorial, we'll start from pre-production to final compositing in Nuke. |

| We'll learn how to create a Hollywood style short film from scratch, starting from storyboard drawing,
motion capture, camera language buildup as well as how to boost up your workflow by rendering in Unreal Engine. Also, we'll discuss tips and tricks that could make your shot stand out.|
More about lecturers:
1.Artstation
2.Personal website
Notes:
The tutorial will be continuously updated. Only cost $74 now,and after the update completed, the price will rise to $89。


NOTICE: All the tutorials on our website are not available offline. Please set up an account for watching. Our website support sign up with Facebook.

Facebook: Alexa Xu | Peter Hua | Eva | Cloris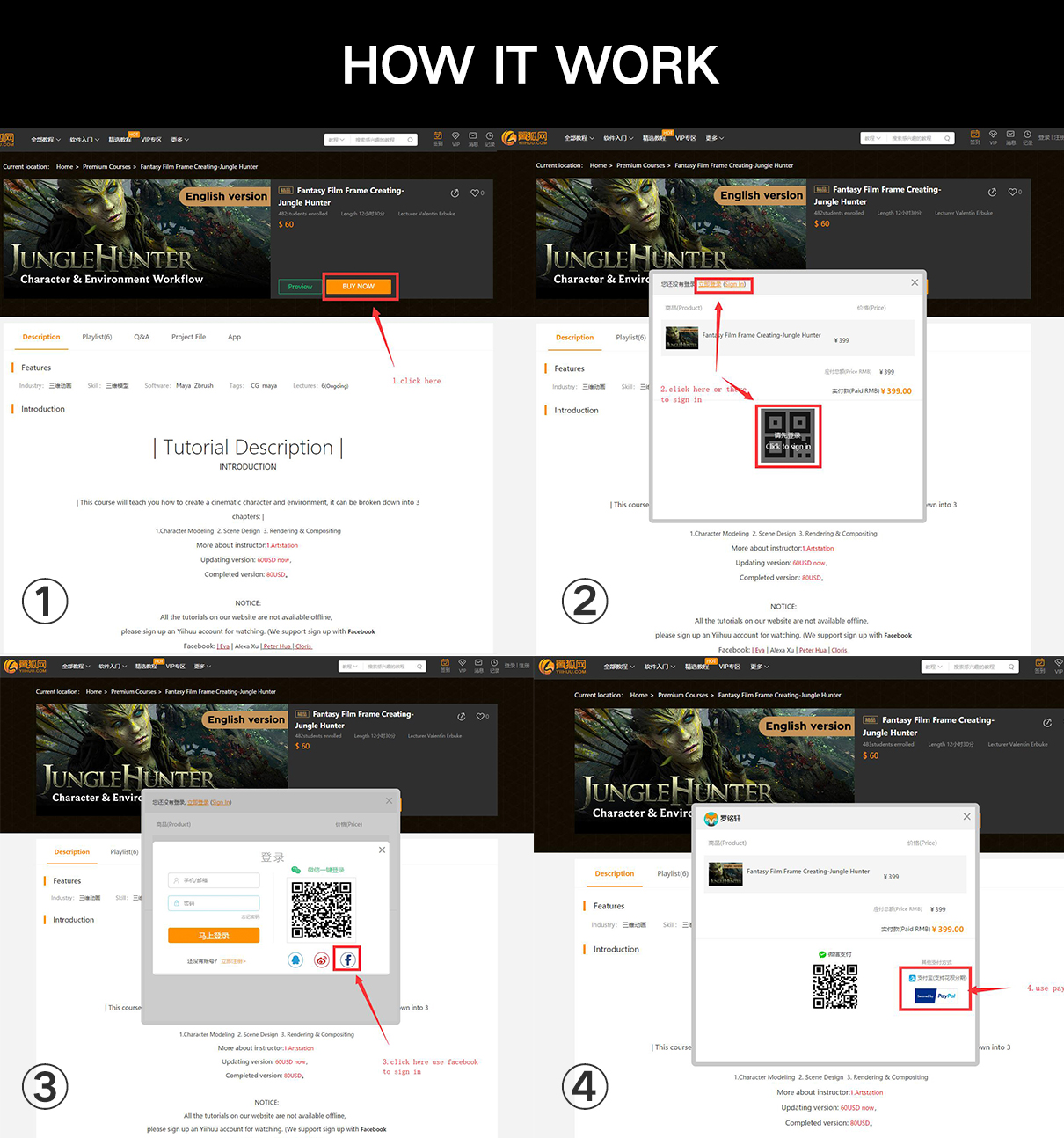 | Trailer|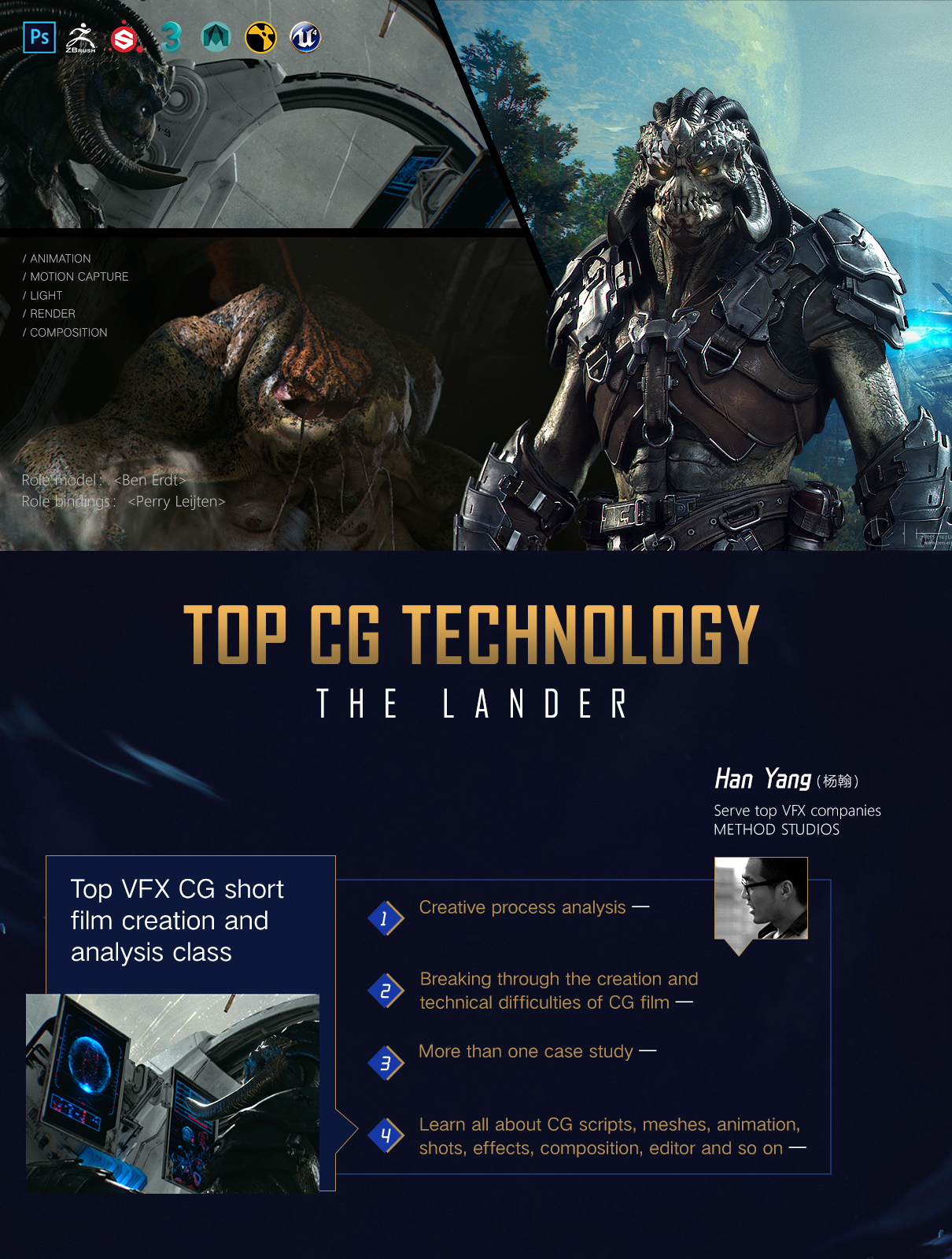 | In this tutorial we'll guide you through how to create a Hollywood movie level short film. |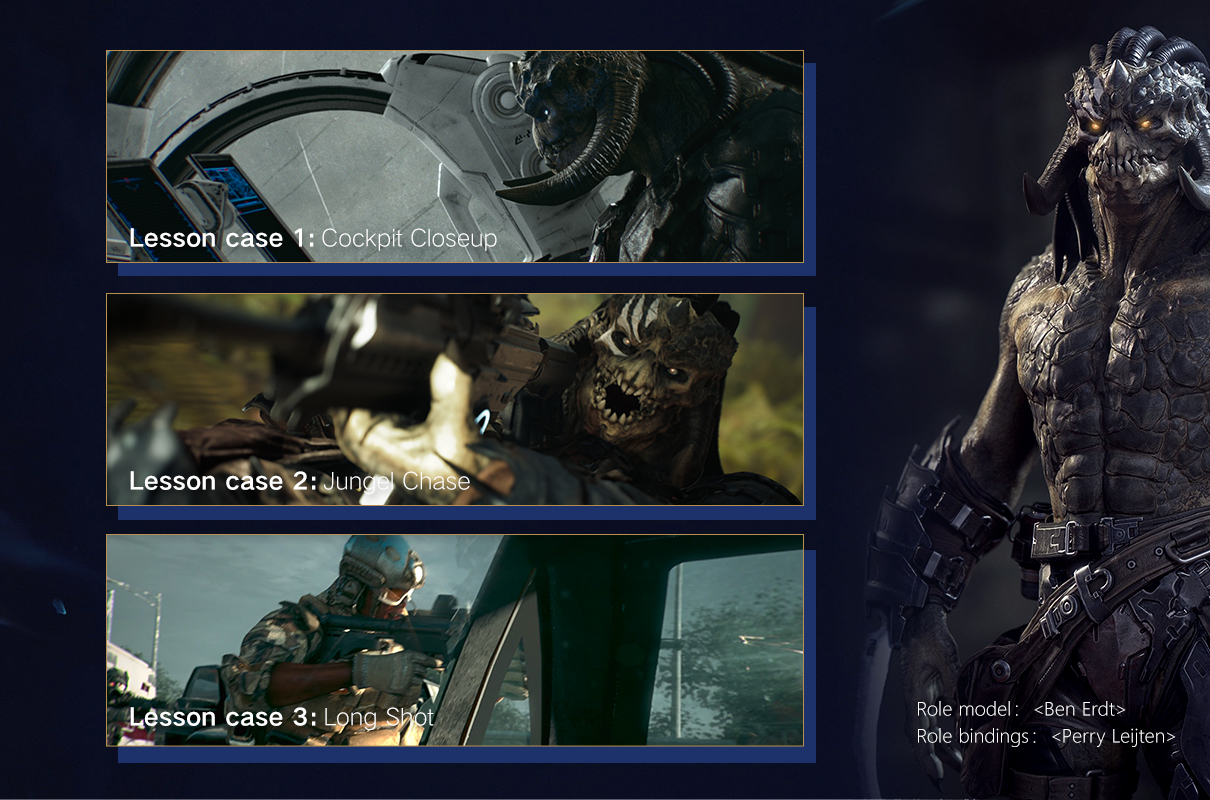 Han will walk you through of how to create a Hollywood style short film from scratch to production with his personal project The Lander. You will learn how to use the storyboard for pre-production, and how to apply motion capture data to your shot. You also will learn how to build up camera language as well as how to render in Unreal Engine to boost up your workflow. Han also will share some tips and techniques of how to stress your shot.

In the tutorial, we'll start from pre-preparation. We'll break The Lander into 3 shots, Cockpit Closeup, Jungle Chase and Longshot. The tutorial will talk you through in depth of how to create a movie shot, from long shot to close up, and bridging shot. (Model created and provided by Ben Erdt:https://www.artstation.com/benerdt; Rigged by Perry Leijten:http://www.perryleijten.com/).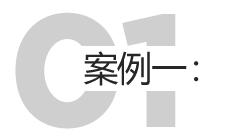 Cockpit Closeup
Character close-up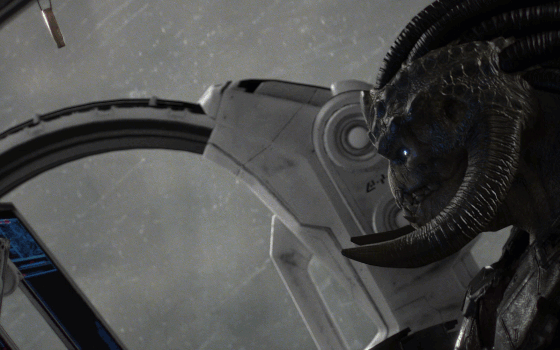 Core Information



The first part Cockpit Closeup mainly focuses on animation, lighting, and compositing. It'll cover traditional animation and motion capture, and how to use the motion capture data to the shot. We'll use animation layers to understand action breakdown and refine the character details to make it alive. We'll have an in-depth explanation on how to perform the material well under Vray lighting. Also, we will discuss how to set up multi passes and speed up the rendering workflow. We also will talk about the compositing techniques in more details and discuss how to maximize use of the rendering elements and live material to increase details for the shot and make your shot stand out.




Length:2 hours

Software:Maya,3d Max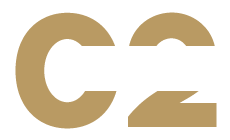 Jungel Chase
Character chase scene animation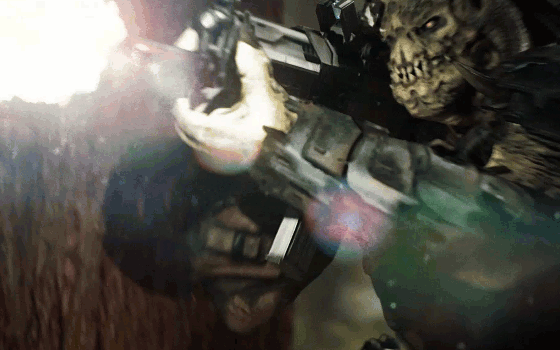 Core Information



The second part we'll focus on Unreal Engine. In this part, we'll create a map scene, vegetation as well as the atmosphere for the environment and then bring it back to Maya to do a final render.

Length:3 hours 30 minutes

Software:Maya,3d Max,Unreal Engine 4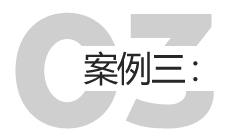 Long Shot
Long Shot making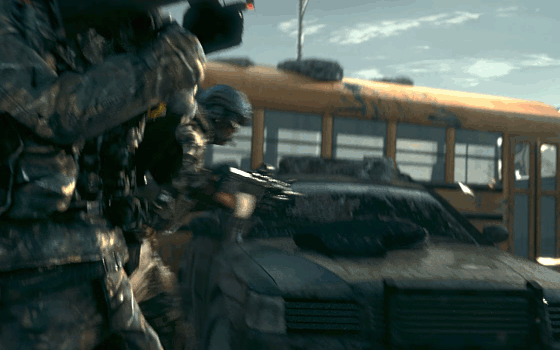 Core Information



The third part Long Shot we will discuss Unreal Engine and AR and how to use your phone as a professional camera. We'll use a long shot to show you how to shoot a moving character with your phone, and how to make it become an animation.




Length:2 hours

Software:Maya,3d Max,Unreal Engine 4,Nuke
| Learn to create a short film independently with the guide of this tutorial |
A Real Meaning

Step by Step Workflow


uncover all the techiniques and creative thinking you need to know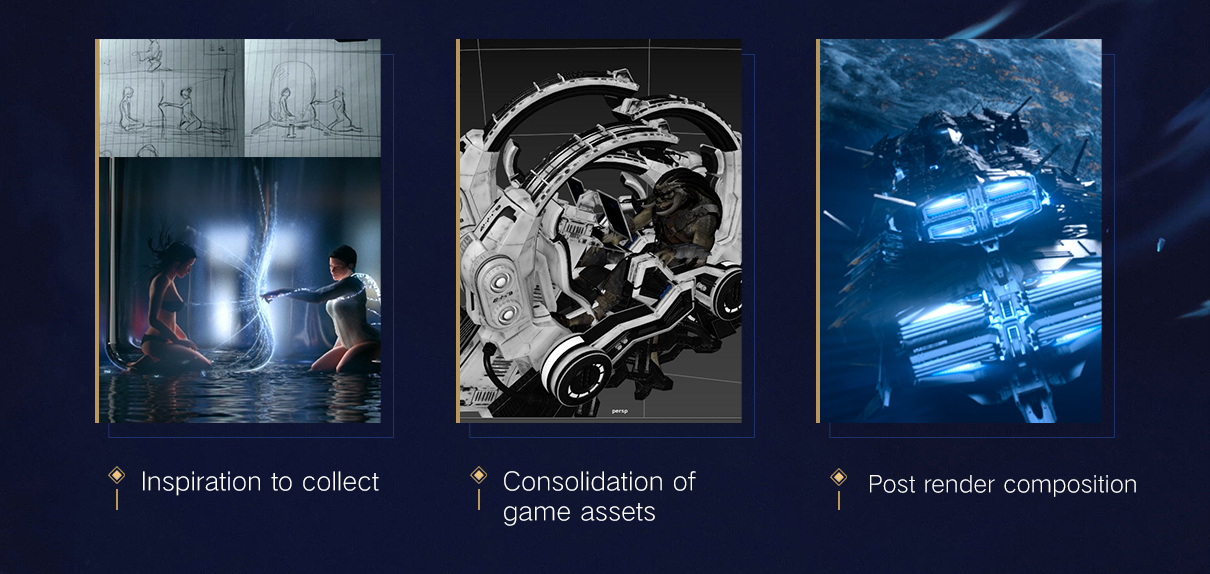 You will learn

the inner workflow of top VFX studios

to create refreshing personal project.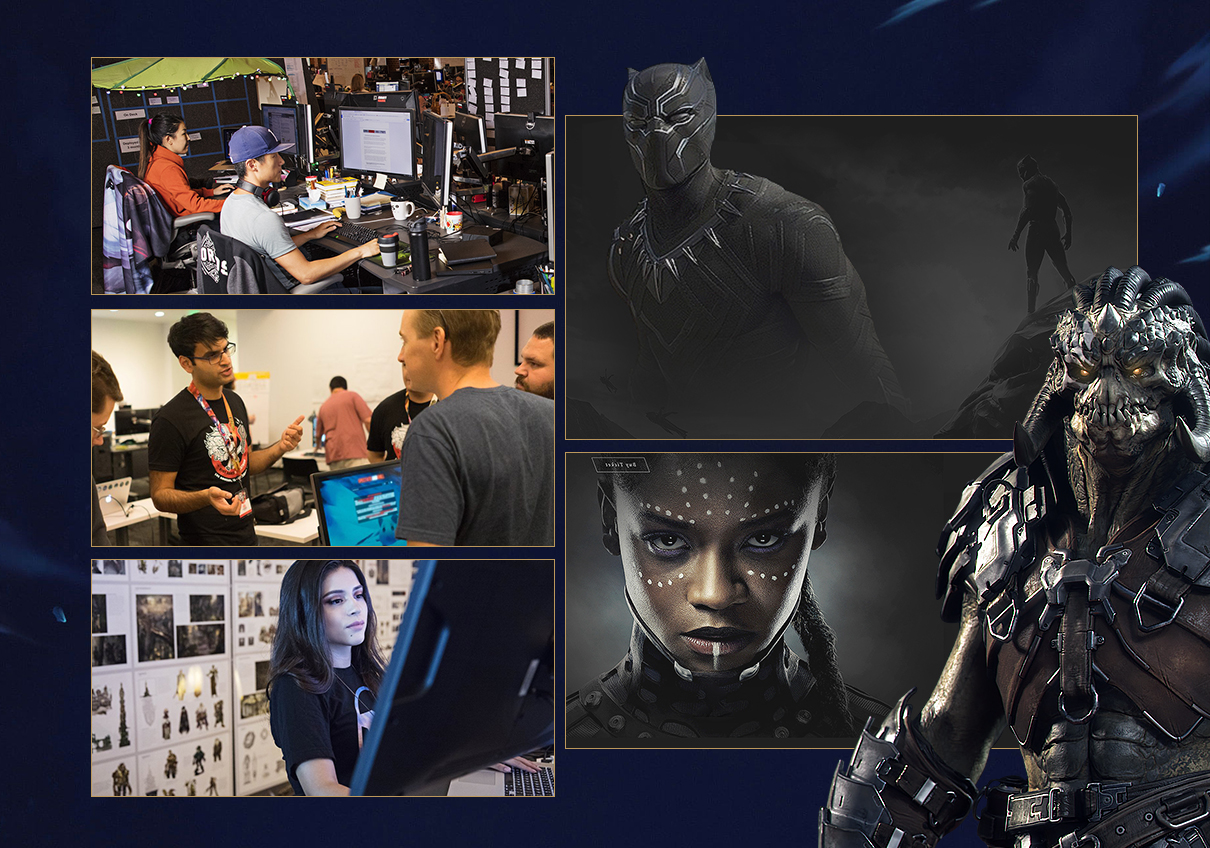 Han Yang had worked for SOHO VFX, PXOMONDO, Method Studio where he gets involved in many projects such as feature films, commercials and interactive media developing. He had worked for the projects such as Logan,Star trek:Discovery,Aquaman,The Shallows. He's currently working at MPC as a layout artist. Han will be your instructor and walk you throug from scratch from finish.
| How to buy this tutorial? |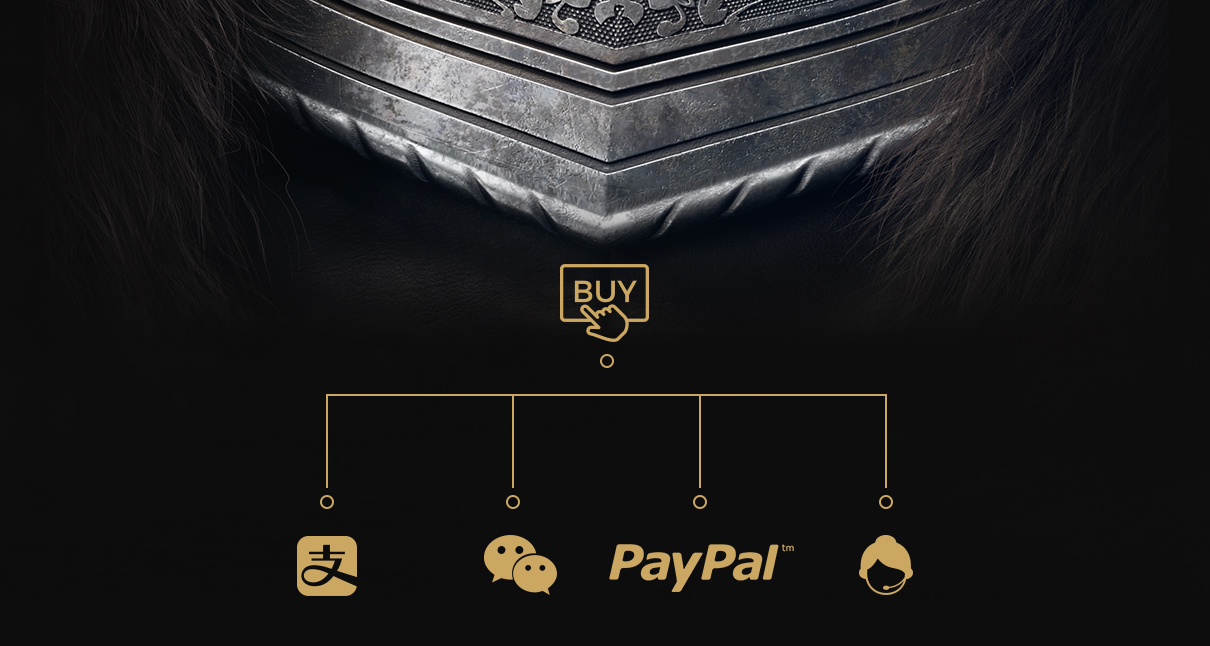 For your convenience, we support Alipay, WeChat Pay and PayPal. For further information and other payment methods, please contact us. Facebook:https://www.facebook.com/alexa.xu.1048 Email:xuyq@goyor.com we would kindly assist you anytime we could.
| Uniques Q&A Service Just for Yiihuu.com Students Providing the Best Assistant as We Could |
Question and Answer Service for You
ONLY for purchasers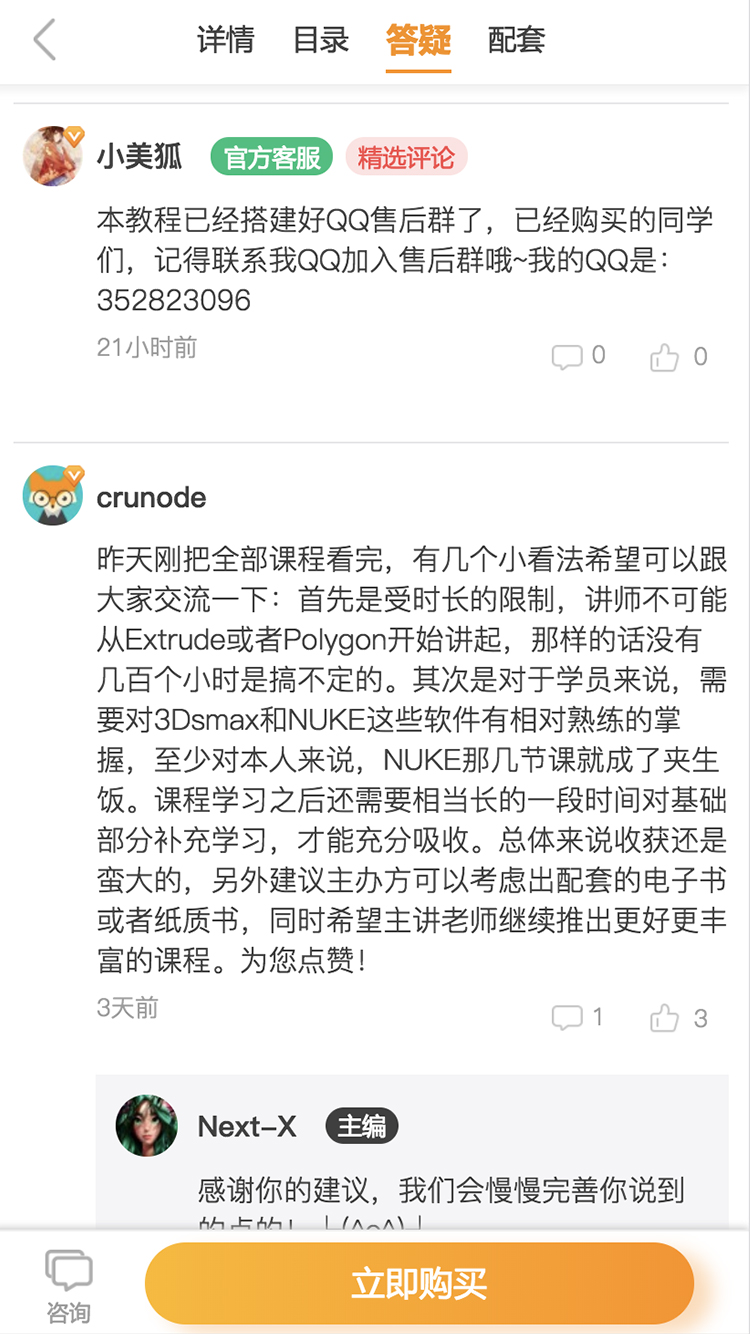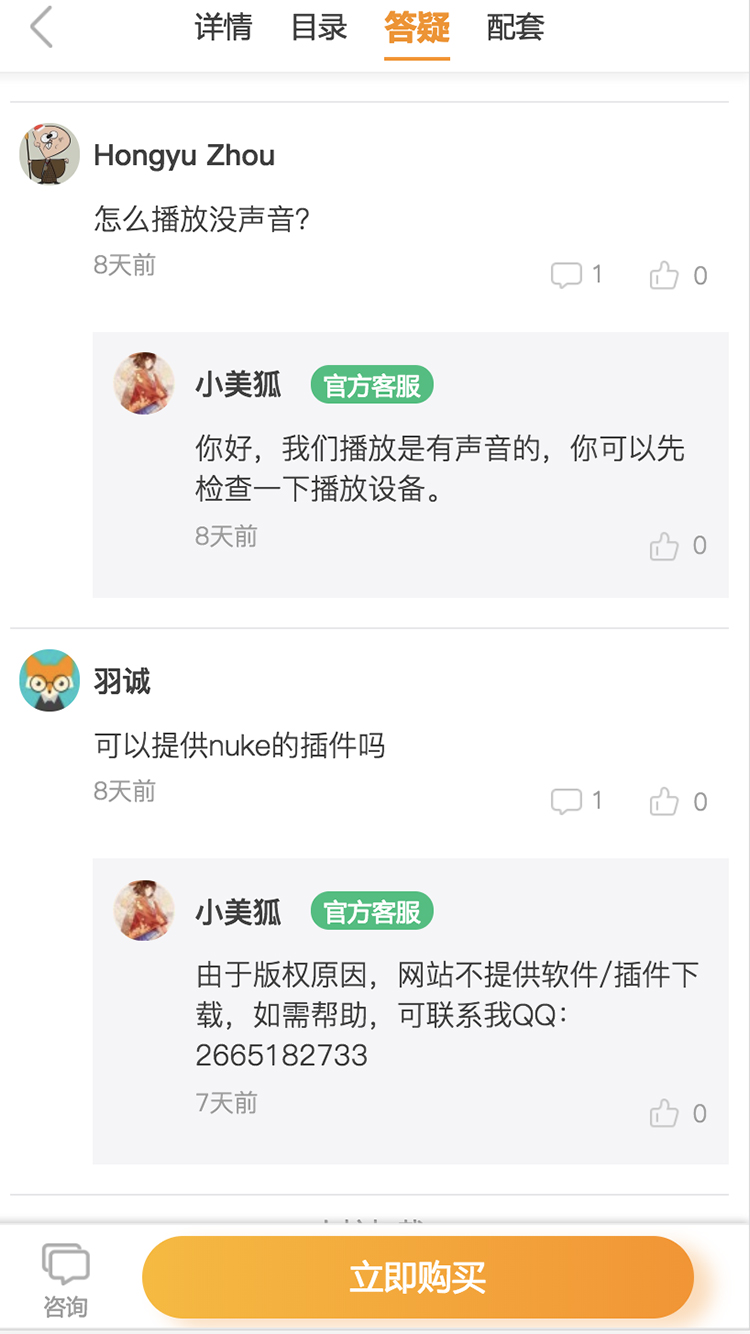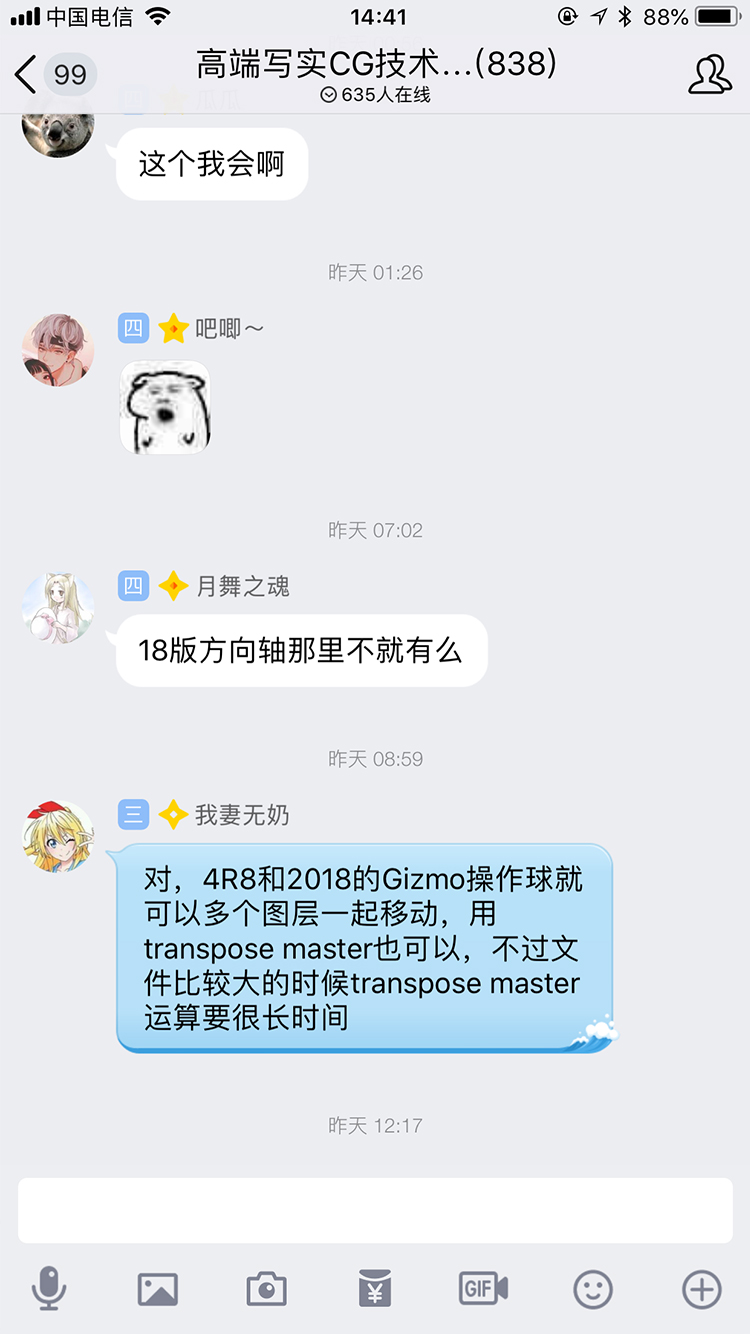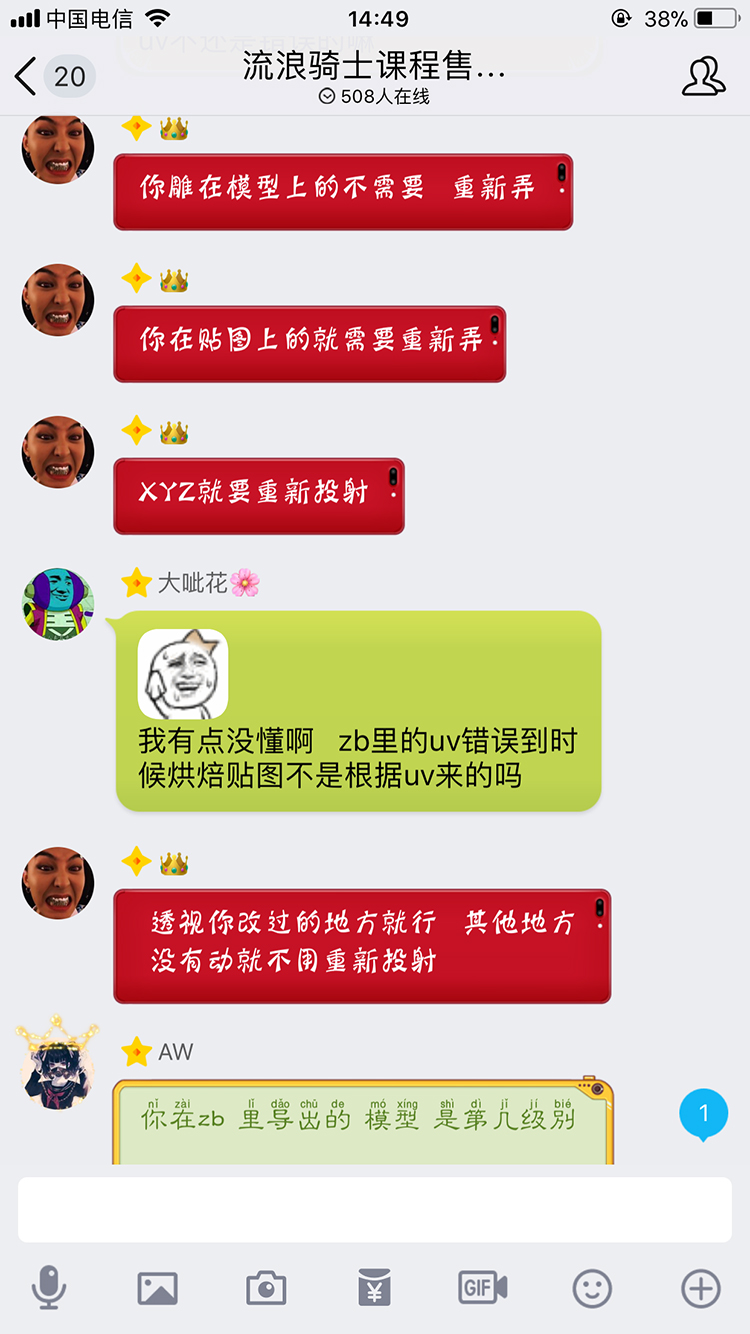 If you have any question while learning, please leave your comments on our page.
We'll get back to you and help asap.
You would be invited to our learning group exclusive for the tutorial once enrolled students reach a fair number
Let us be your partner on the road!